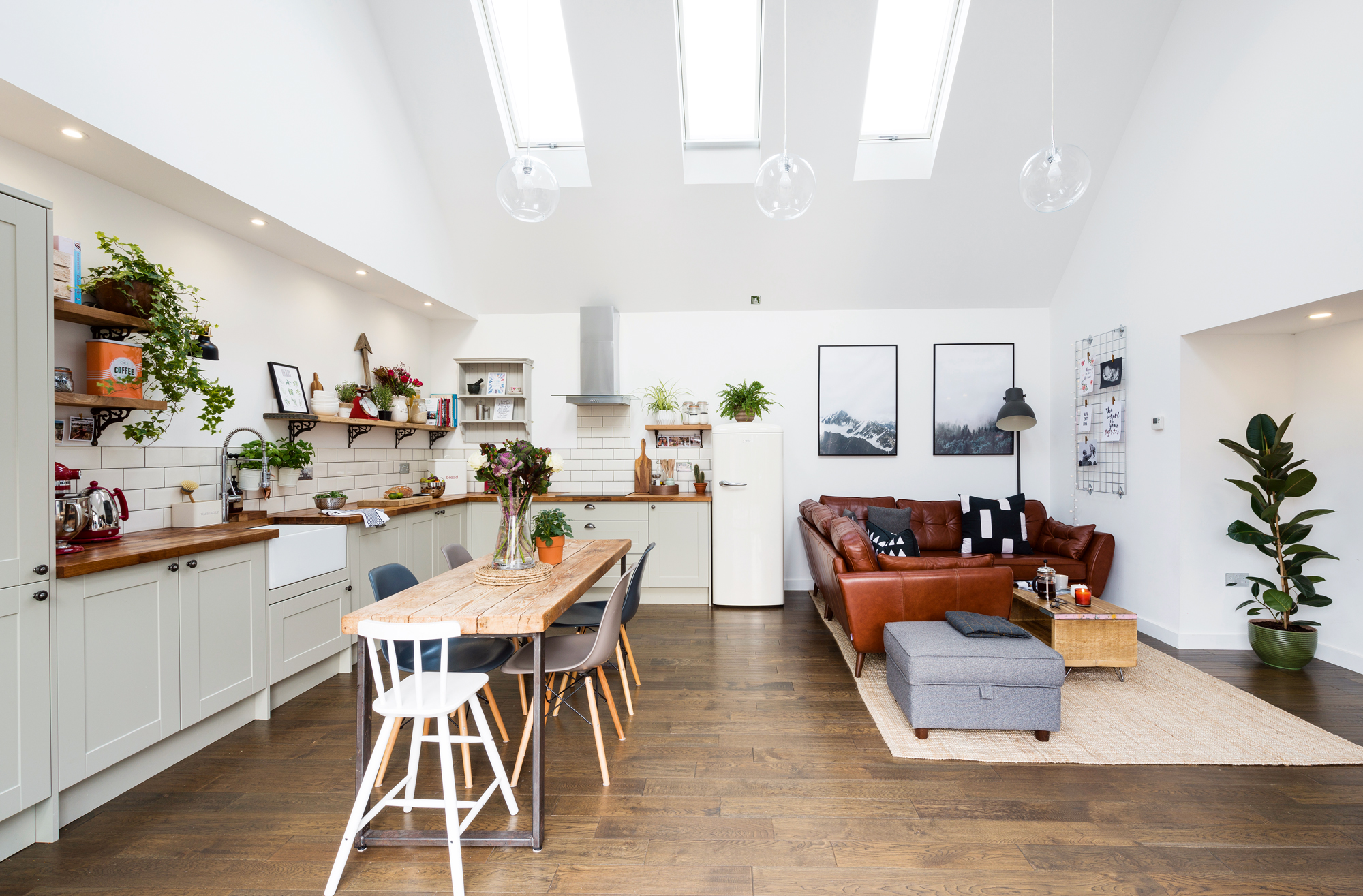 If you've always dreamed about being a homeowner, you've also likely thought about what home improvement projects or home renovations you'd like to try on your new place. For some people, they might end up getting a home that needs little to no adjustments. But if the home you've just bought is closer to a fixer upper, you'll likely be taking on a lot of home improvement projects in the future.
To help you on your first step toward getting started here, here are three things to do before taking on your first home improvement project.
Get Used To Being In The Space
For those that are wanting to do some home improvement projects on a home that they've just moved into, Gigi Stewart and Sheryl Geerts, contributors to Better Homes and Gardens, recommend that you spend some time getting used to the space as it is first.
One reason why you should employ this advice is so that you can see what it's really like to live in that space without making the changes. For many people, they might come into a space with big dreams and aspirations for how to make improvements. But upon living there, you might find that what you wanted actually wouldn't be great for that space and that you should go another route instead. But you really can't know this unless and until you've gotten used to the space and learned a bit more about your life within that space.
Spend A Considerable Amount Of Time Researching And Learning
Once you've decided what project you want to take on as your first home renovation, the next thing you'll want to do is spend a considerable amount of time researching that project and learning as much as you can about it before you even pick up a tool. By devoting a good portion of your time to research prior to getting started with your project, you'll ensure that you know what you're doing and that you're prepared with the tools, materials, time, and knowledge that you need to get this project done right the first time.
Find An Organization Plan That Works For You
As you're getting closer and closer to starting your project, you'll also want to get more and more organized.
Organization can look different to different people. While Emily Fazio, a contributor to HGTV.com, shares that some people like visual organization through Pinterest boards, other people do better with spreadsheets. Just so long as you have the information you need together in one area, you should be able to stay on top of all the moving pieces that is home renovations.
If you're going to be doing your first home improvement or renovation project soon, consider using the tips mentioned above to help you get ready for this adventure.